Big Time Fun in a Small Town Package
WELCOME TO
BIG STONE GAP
A small town, with big stories.
In the heart of Appalachian Mountains lies Big Stone Gap. Founded in 1856, Big Stone Gap represents quintessential Southern charm. Considered a small town, with a population of roughly 5,700 in, Big Stone Gap allows residents and visitors the opportunity to step back into old Americana—when life was simpler and land was abundant.
When you visit Big Stone Gap, you'll find yourself wedged between some of the most breathtaking scenery Virginia has to offer. Mountains spring up on all sides of the town and create the perfect backdrop for a relaxing getaway. Not to mention, the endless mountain and forested land provide ample opportunities for adventure, such as biking, hiking, and horseback riding.
As a Main Street America Affiliate™, Big Stone Gap is a part of a national network of more than 1,200 neighborhoods and communities who share share both a commitment to creating high-quality places and to building stronger communities through preservation-based economic development.
THE BIG STONE GAP VISITOR CENTER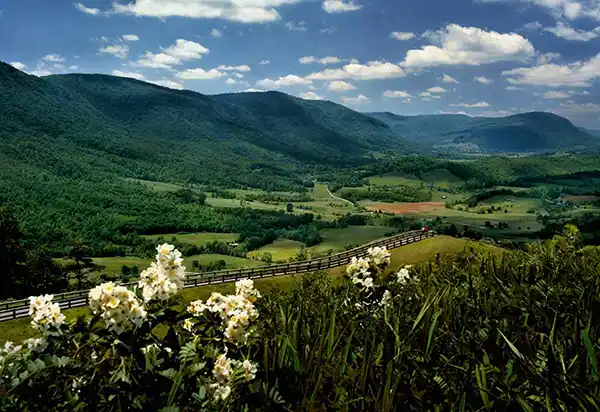 Interested in knowing more about Big Stone Gap?
Send us a message or give us a call.